dr. müller collashower 64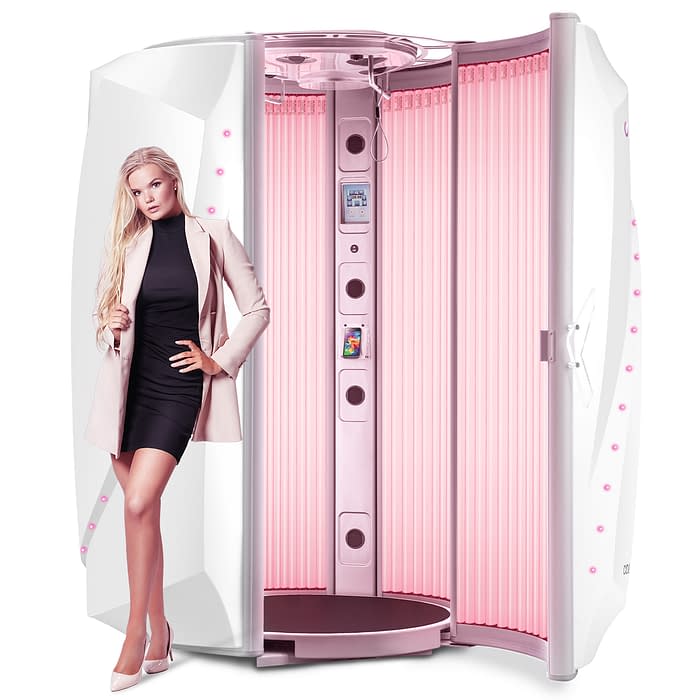 A relaxing experience that diminishes fine lines and wrinkles is guaranteed when you step in the Dr. Müller Collashower. With ample space, you can move freely and enjoy a session while listening to your favourite songs. This 64 Collagenic Light lamps Collashower has it all.
For a lower-body workout add the VibraPlate. You can use the three pre-installed programs or set your own speed, time and intensity. There will undoubtedly be a setting that suits your mood.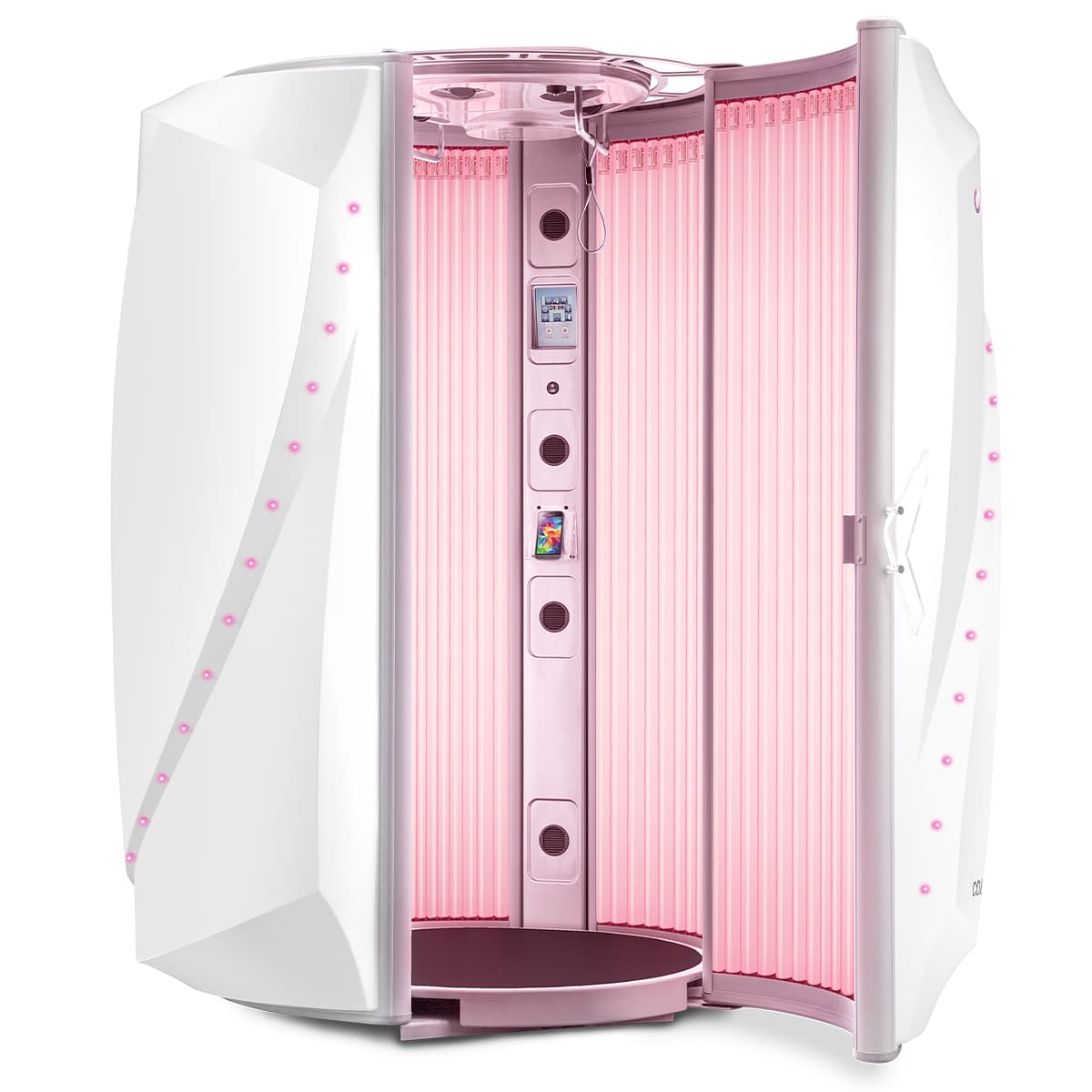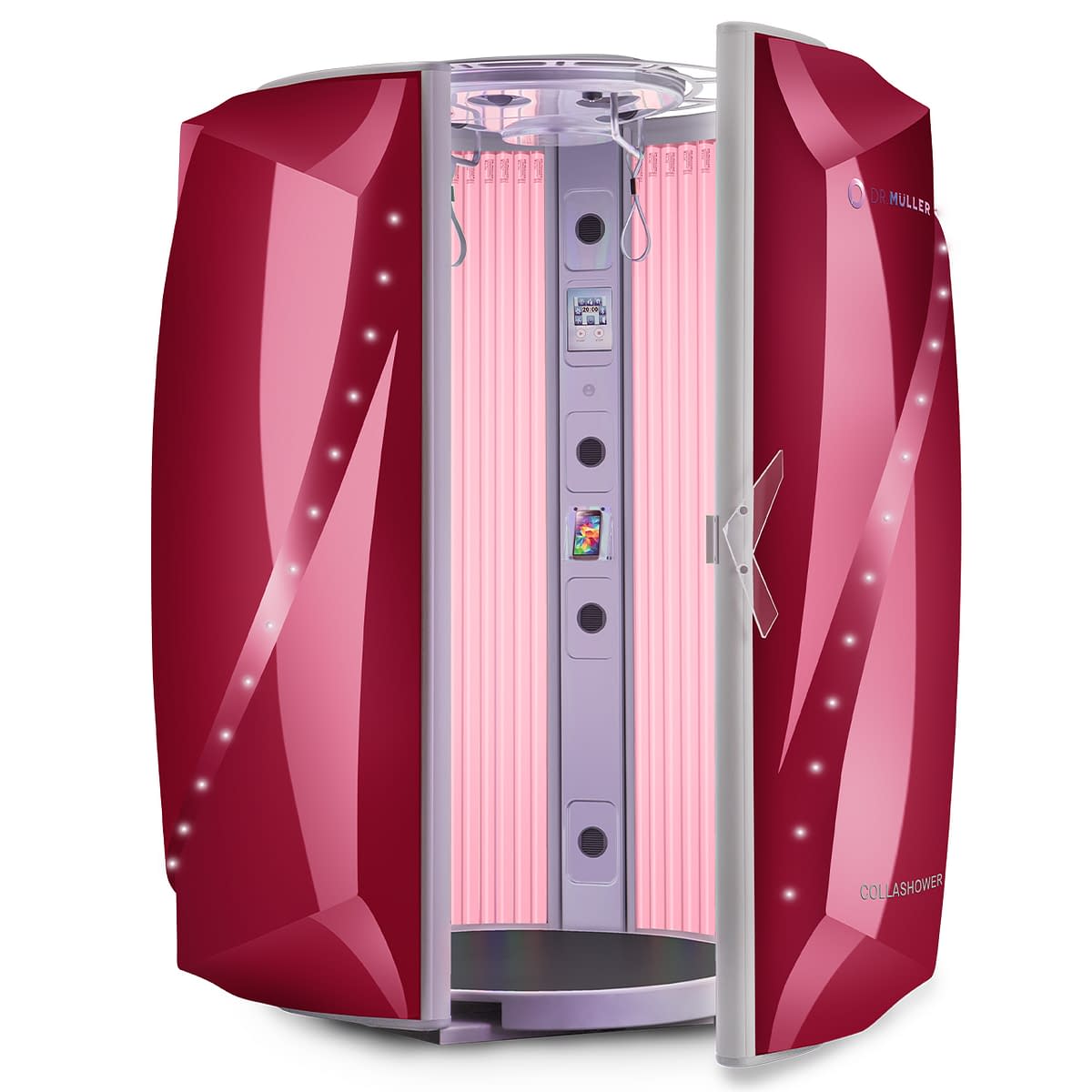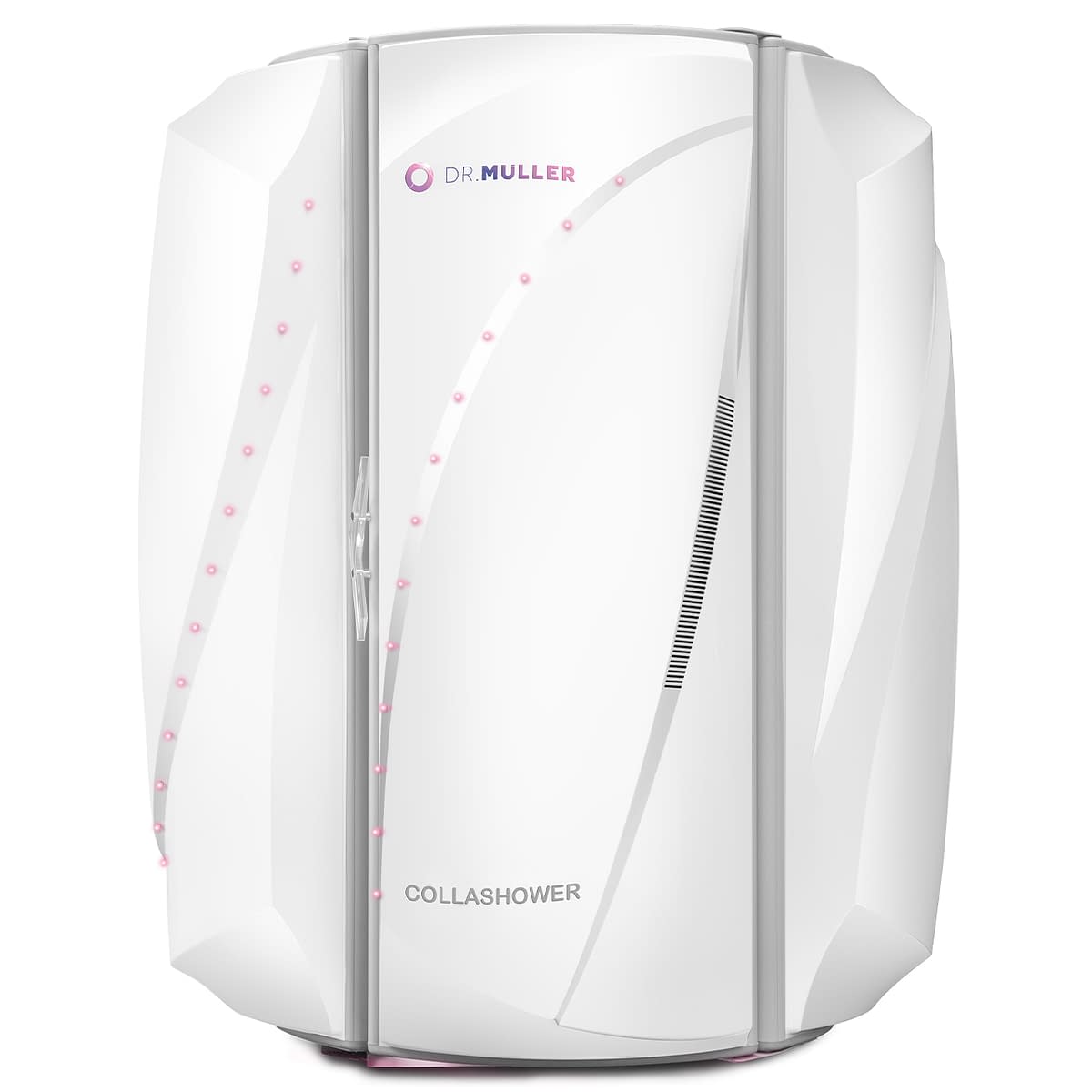 (1) Minimum weight is based on a Dr. Müller Collashower 64 with standard configuration.
Machine specific weight information available upon request.