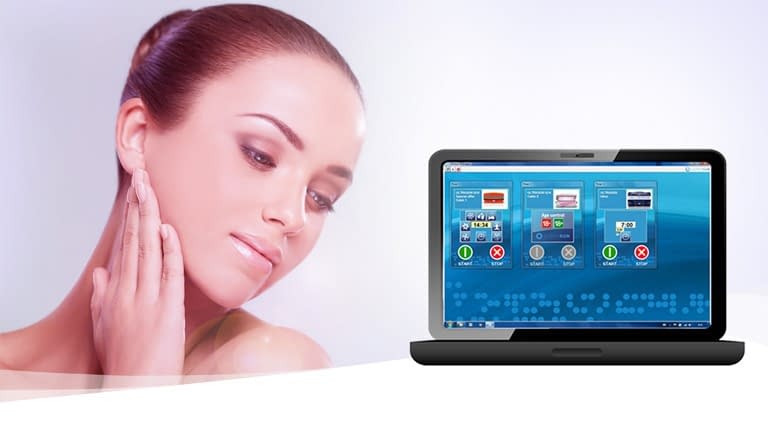 the dr. müller control systems
Manage, command, direct, or regulate the behaviour of the Dr. Müller light therapy devices with these systems.
Dr. Müller Manager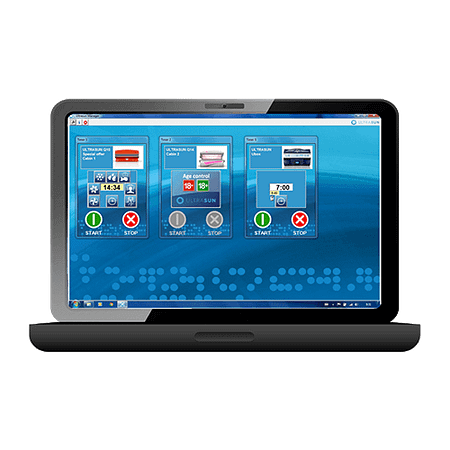 In addition to the light therapy devices equipped with the IQ Touch Control, Dr. Müller offers the Dr. Müller Manager. A complete management system to control up to 8 devices from a distance with a Windows PC, laptop or even tablet.
The Dr. Müller Manager communicates works by directly connecting with the IQ Touch Control. This means when users make changes in the settings window – music preferences or Aroma & Breeze modifications – you can view these adjustments directly on your PC screen.
Paytronic with Coins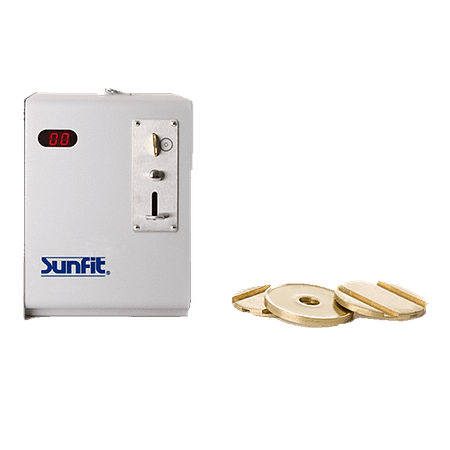 The Paytronic coinbox is a simple and reliable system to monitor sessions. Customers are only able to use a Collagenic device when they use special a coin.
These coins have been specially designed – there are three different coins – to match the Paytronic system. As a result, you will have a reliable and handy system that will help you run your centre much smoother.