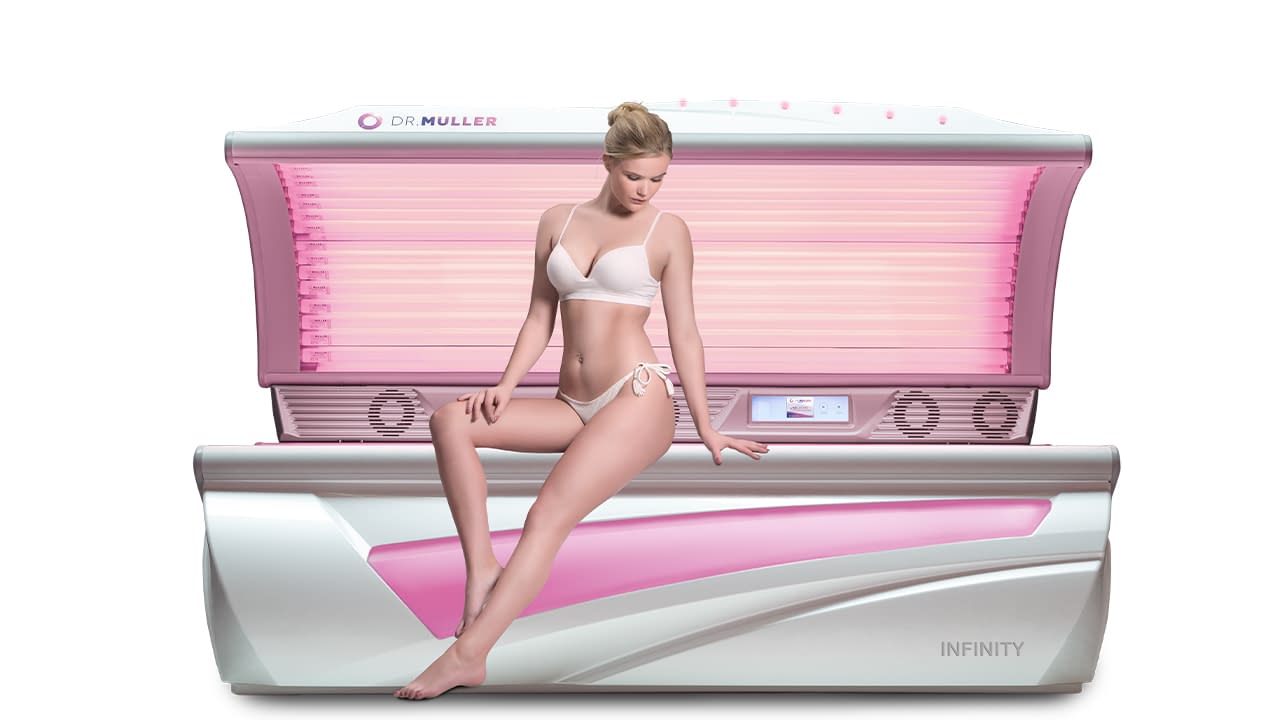 The Dr. Müller Infinity is a compact and comfortable Red Light Therapy device that is packed with a surprising array of features.  With the built-in BodyCooler, you can create the perfect climate for building up your collagen levels while enjoying a relaxing moment. The Infinity offers outstanding value in a compact footprint. For example, the IQ Touch Control allows you to control every feature within the device.
Besides managing the functions, with the Rainbow Manager you can create an interior and exterior light show or set the colour to suit your mood or style of the studio. Functionality and efficiency are combined with a beautiful design.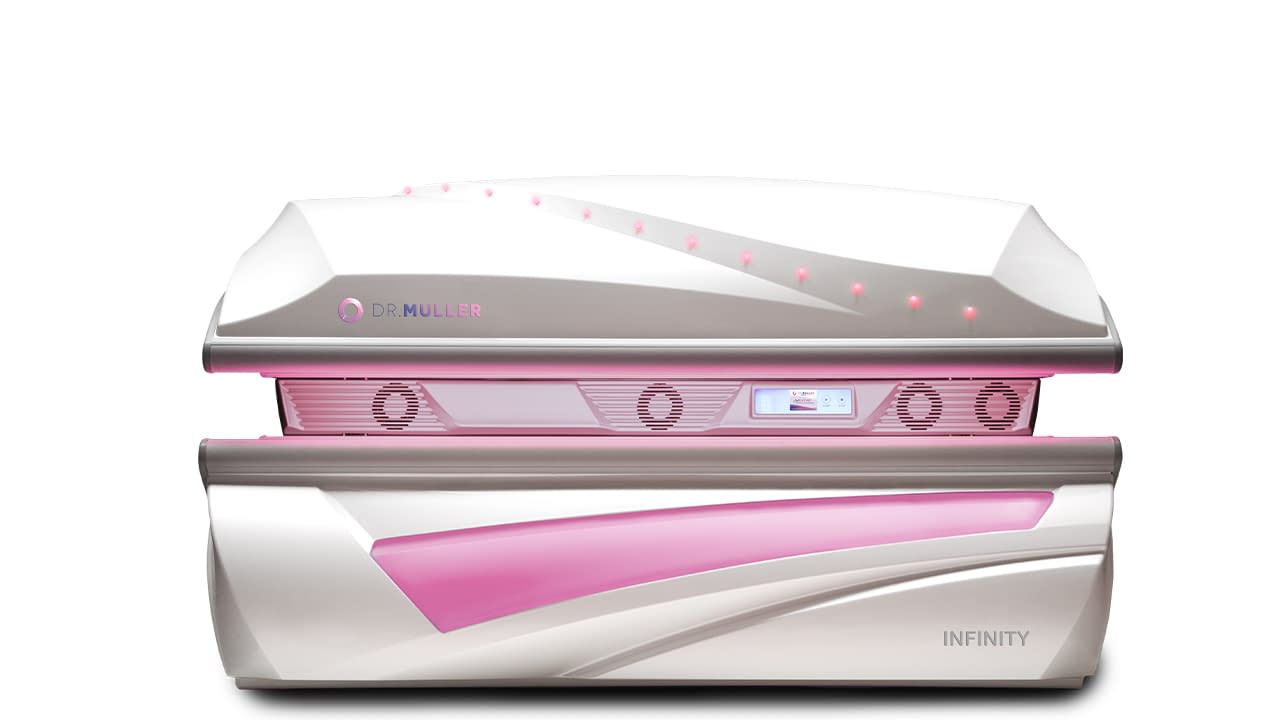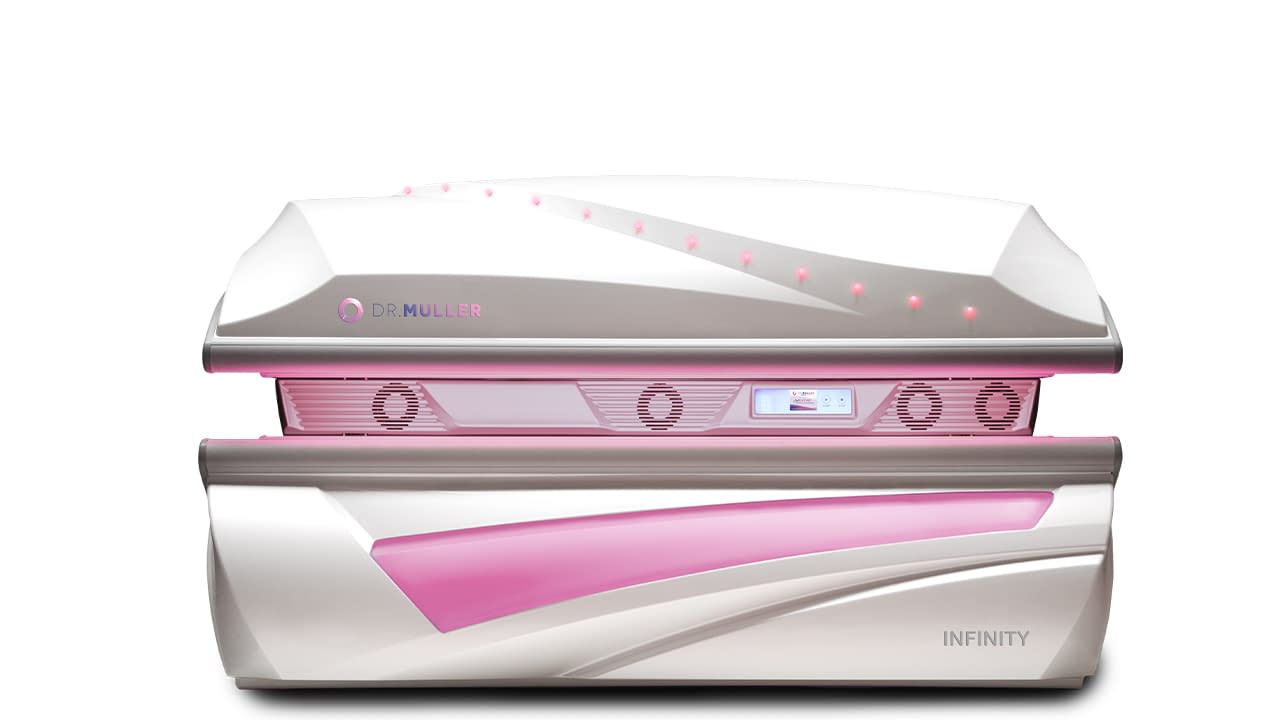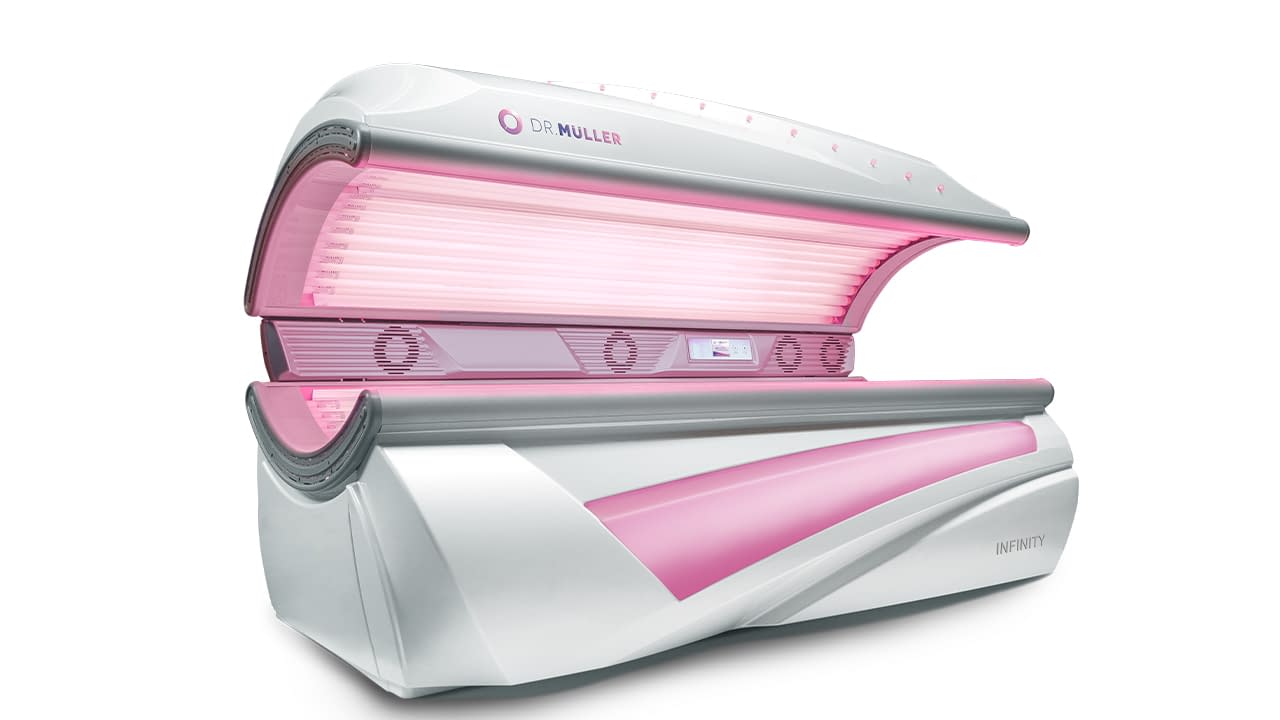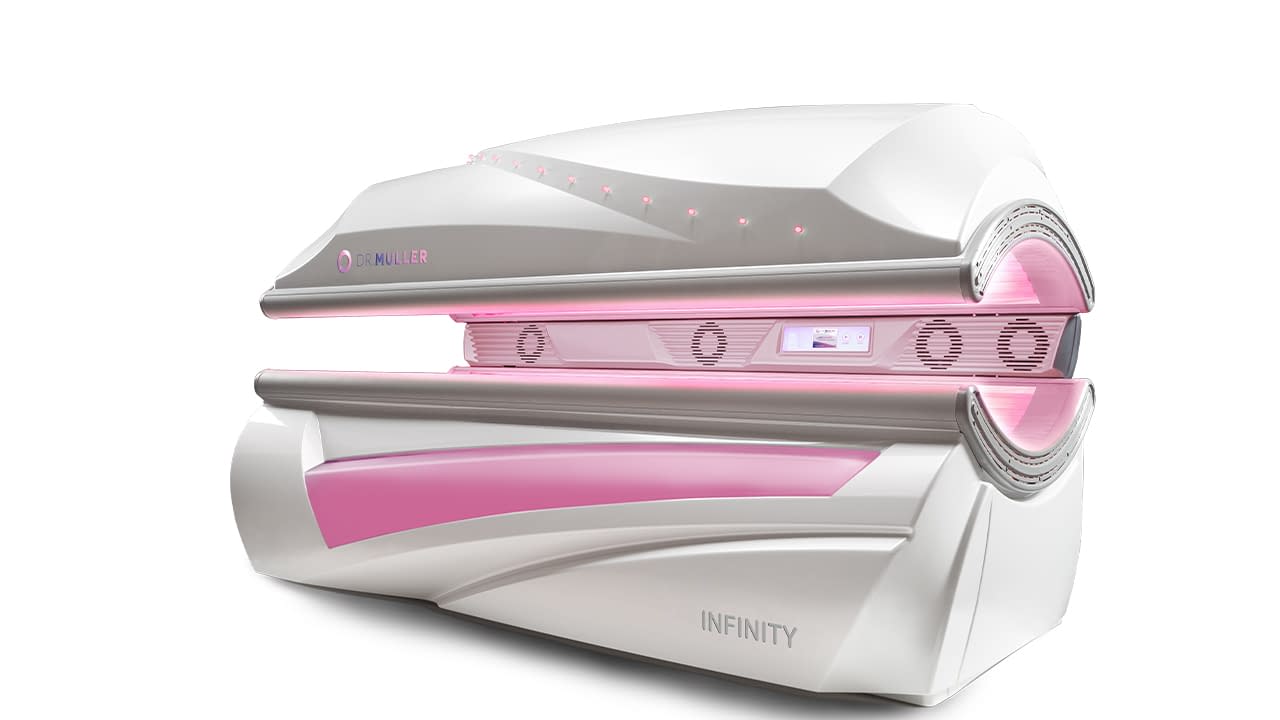 (1) Minimum weight is based on a Dr. Müller Infinity with standard configuration.
Machine specific weight information available upon request.