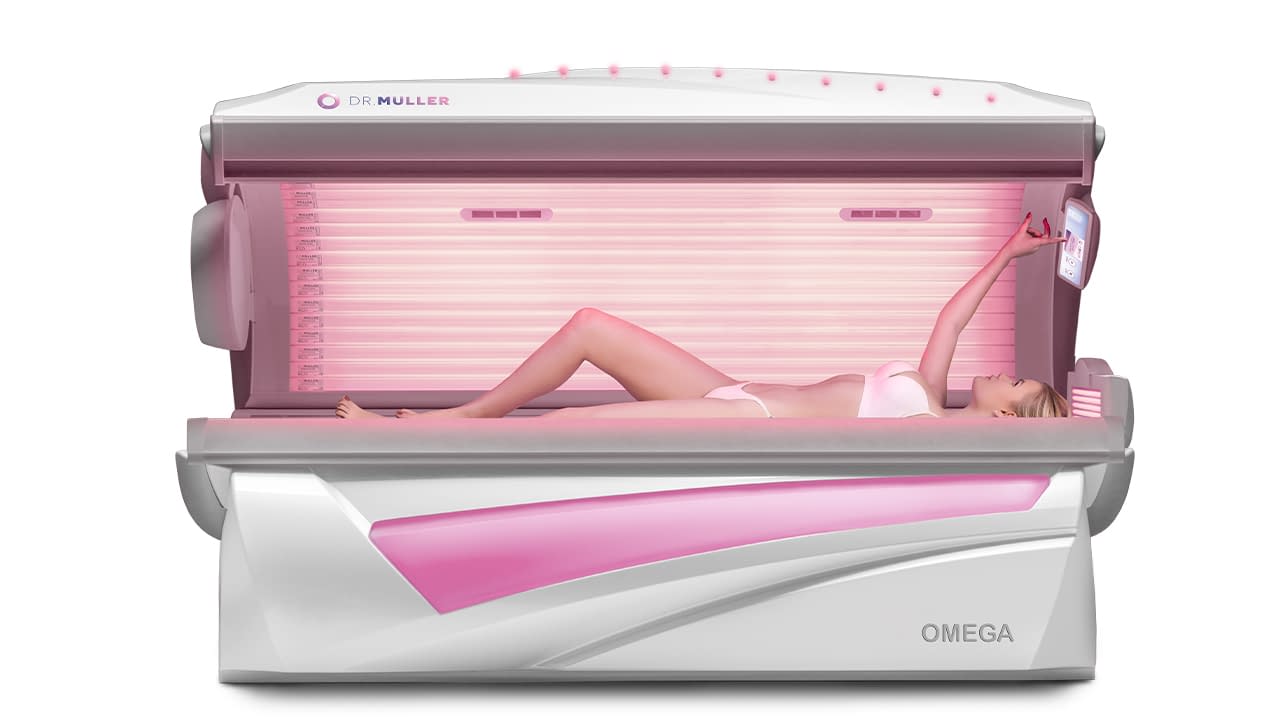 The Dr. Müller Omega is an intense rejuvenation experience. As the most comprehensive machine in the Dr. Müller Collagenic range, the Omega comes with IQ Touch Control, entertainment system, controllable light show and turbine BodyCooler.
The Omega is designed for vitality and rejuvenation. The total BodyCooler ventilation system provides fresh air at the touch of a button. Add in the Airco option and it is even more of a pleasure. Breeze and Aroma features give you the option to enjoy a thin spritz of distilled water and refreshing fragrances for an indulgent rejuvenation session that will make you look and feel great.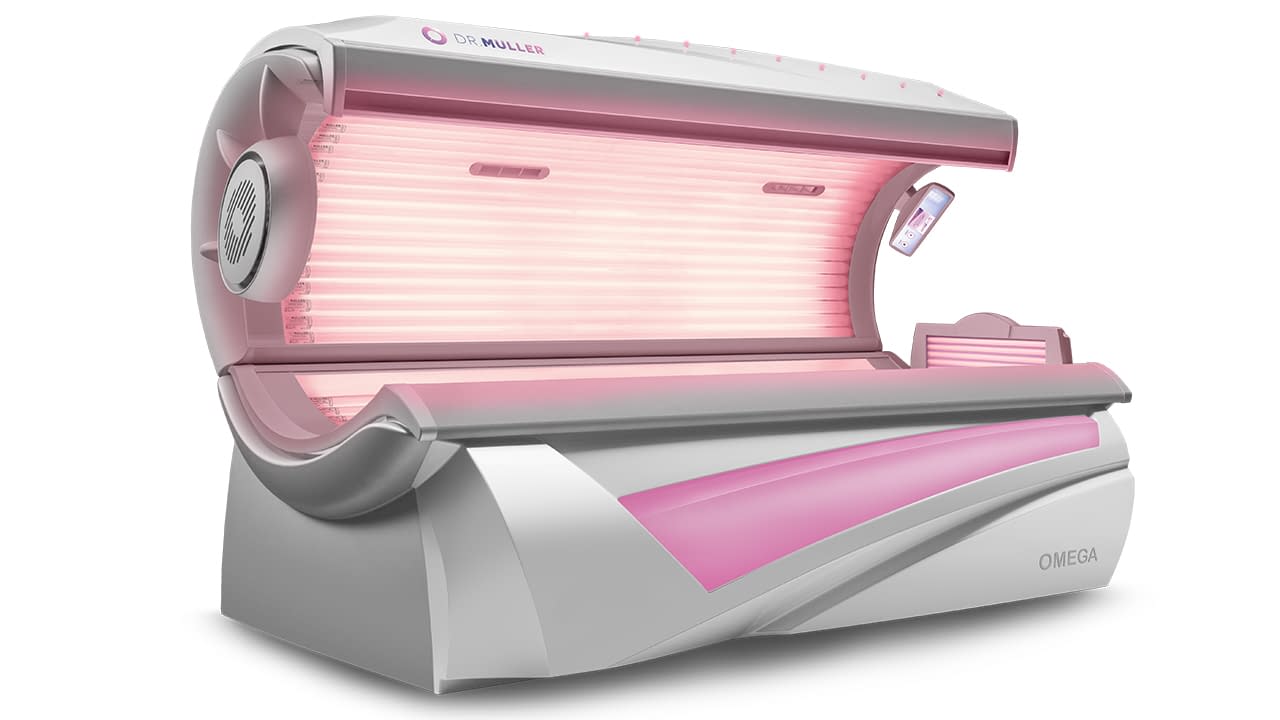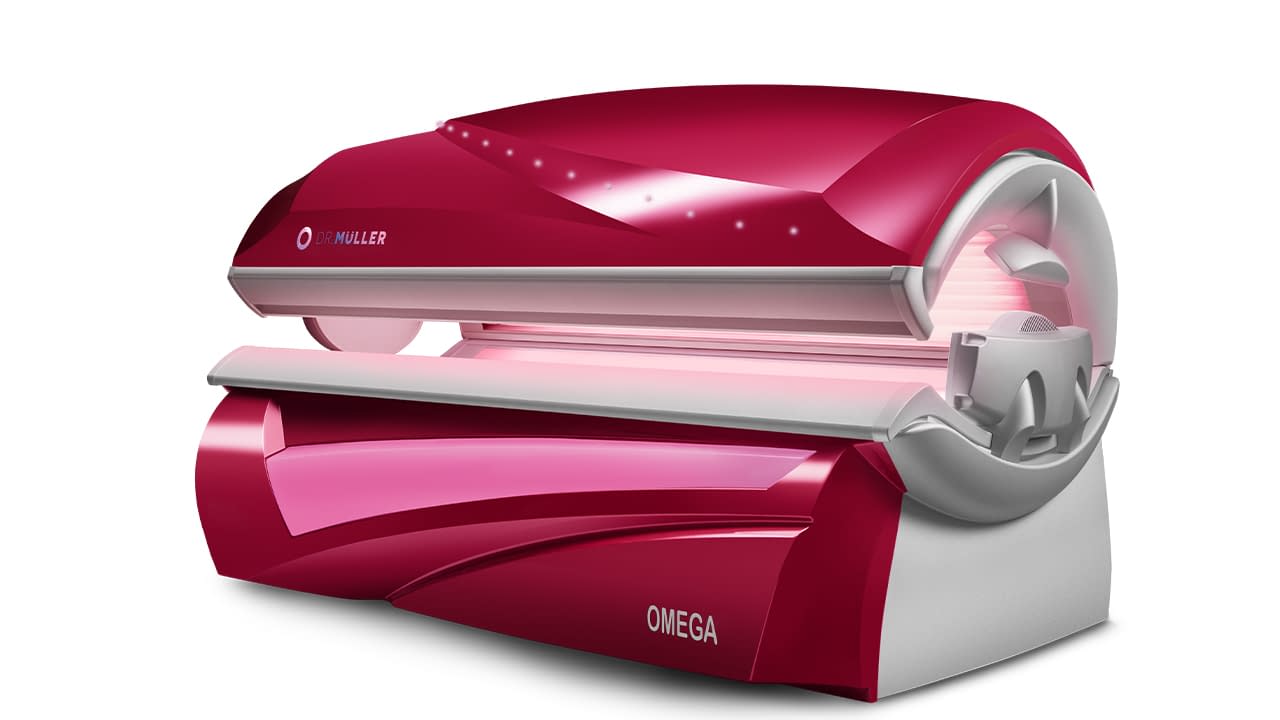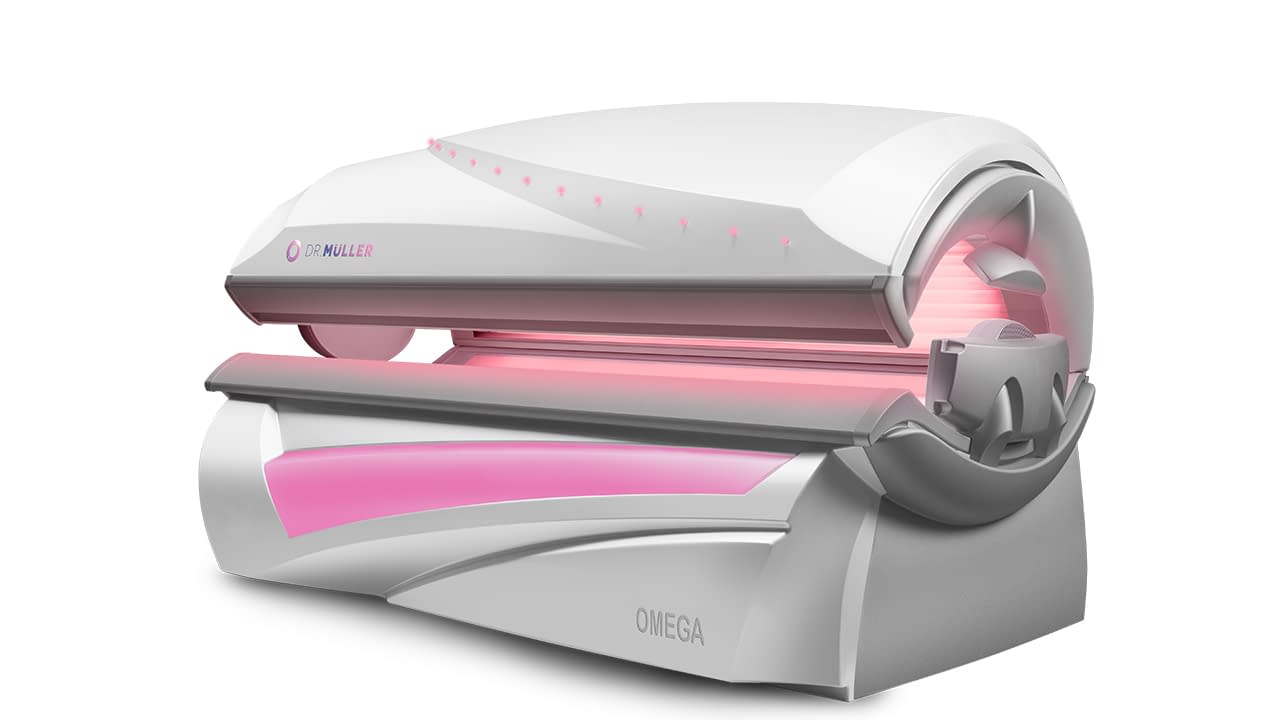 (1) Minimum weight is based on a Dr. Müller Omega with standard configuration.
Machine specific weight information available upon request.